Description
KEY ADVANTAGES OF ANTIMICROBIAL:
3 fundamental characteristics represent the properties of antimicrobial copper:
1. CONTINOUS ACTION – As it constantly kills the bacteria that cause infections to humans.
2. LONG DURABILITY – Since its natural colour, change does not decrease its efficiency.
3. SAFE USE – Because it harms neither humans (on the contrary, it benefits them) nor the environment.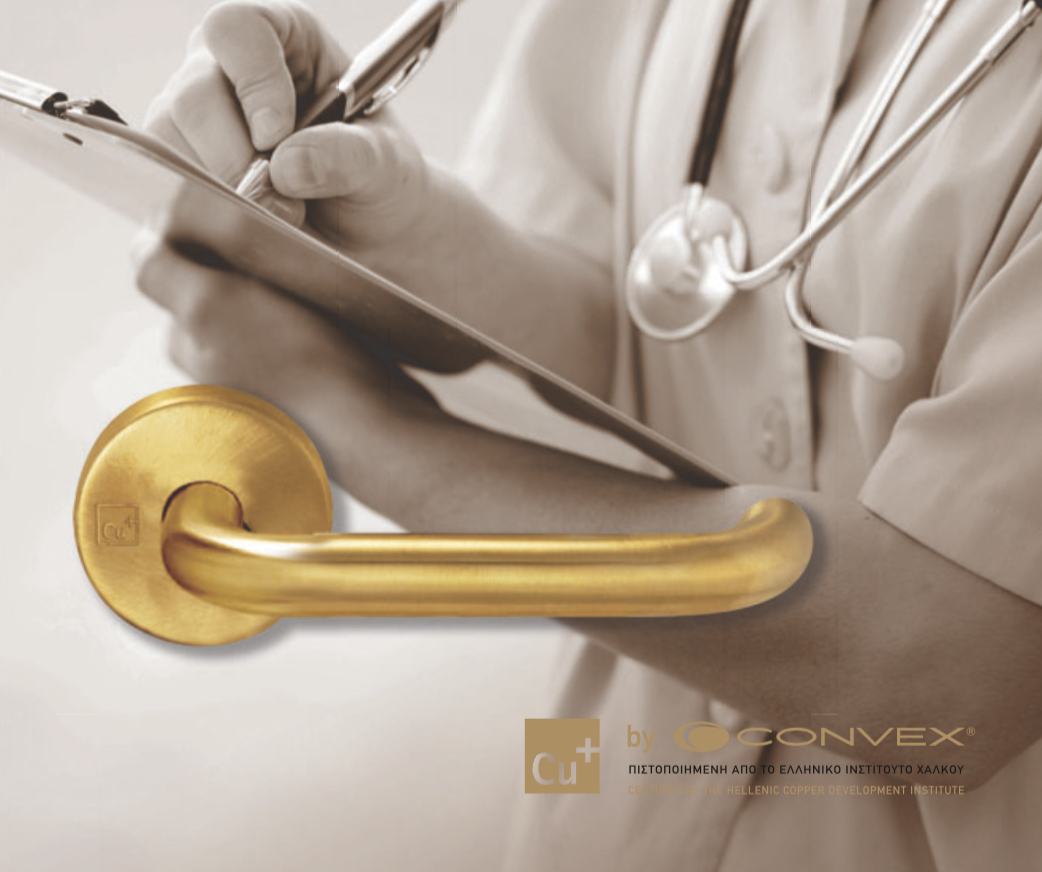 COPPER PROTECTS HUMAN HEALTH:
It is scientifically proven that copper surfaces ensure the most efficient antimicrobial protection, by killing the 99.9% of the microbes deposited on them, within 2 hours. Research has shown that antimicrobial copper surfaces can reduce the risk of infections by a percentage higher than 40%.
FINISH:
Bronze Alloy.
OPTIONAL:
Turn snib privacy lock.
OPTIONAL:
Fixing plate for series 1165/1185 Cu+