Description
Coverdoors provides you with a complete set, including door and frame, (factory finished in a high pressure laminate coating of various surface colours and finishes), heavy duty hinges, and a full perimeter rubber seal. Please visit the technical specifications on the home page and download our catalogue for further information. The automatic drop down seal as pictured is an optional feature that can be engineered into the door.
The Coverdoors company presents a series of doors with a HPL coating (High Pressure Laminate) available in 27 standard SEI colours, wood, metallic, fabric and textured patterns from the ABET LAMINATI SPA colour palette and frames made from galvanised metal, which together complete this range of door systems (optional with or without frame).
HPL doors are constructed with a resistant multi-layer sheet system which is impregnated with special resins. As a result, the door coated with HPL becomes more resistant to damage, commonly found in high-traffic areas such as public buildings (hospitals, schools, offices etc). Due to their superior quality, the HPL door can be frequently cleaned and conserved without the risk of damages from cleaning products.
HPL doors are available upon request and can be manufactured in any size, colour or finish, suitable for both residential and commercial projects.
PRODUCT INFORMATION:
Wide range of bright colours, bold patterns and wood tones.
Ideal for areas with high traffic, where regular cleaning and maintenance is necessary (providing almost zero maintenance and longevity)
Multi-layer surface resistant to scratches and scuffs, making these doors highly durable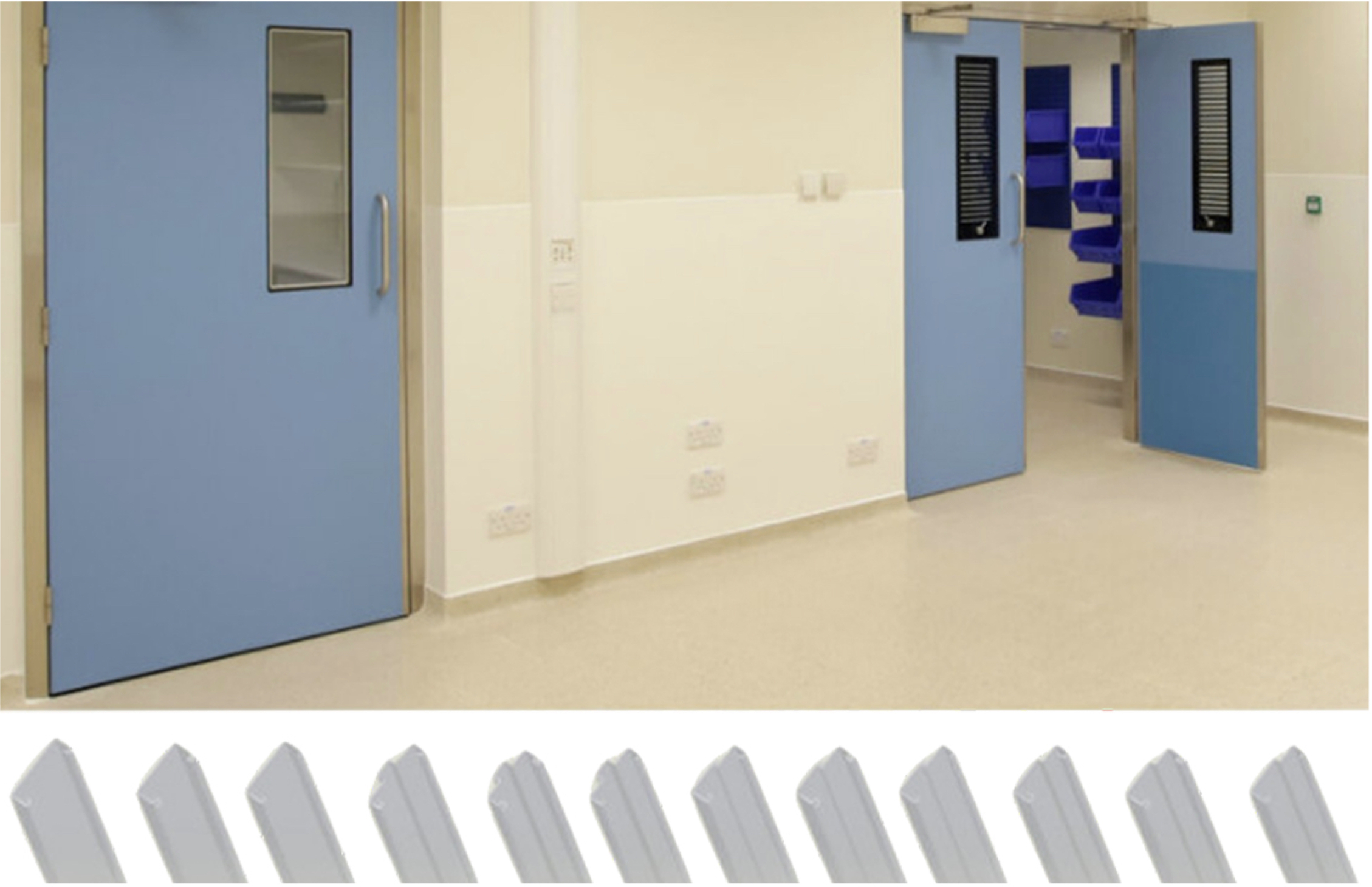 CORE OPTIONS:
Tubular Chipboard – The advantages of using this core is zero bending of the door, sound insulation 28dB and weight reduction of the door leaf, unlike the solid chipboard.
Weight: 36kg (door only)
Solid chipboard 33VL – The advantages of using this core is zero bending of the door and a sound insulation rating of 32dB.
Weight: 54 – 56kg (door only)
Solid chipboard soundcore (3 x 11VL) type – The advantages of using this core is zero bending of the door and a sound insulation rating of 38dB
Weight: 54 – 56kg (door only)
METAL FRAME: (IDEAL FOR COMMERCIAL USE)
The metal door frame is made out of a galvanised metal sheet that has a thickness of 1.5 mm with a full perimeter rubber seal. Heavy duty adjustable hinges made kin Germany from Simonswerk are included in the standard range of profiles, and for frames with or without recess, as well as an optional groove for the rubber seal. The frames are delivered with local cold galvanising in the welding points and additionally, with epoxy primer or electrostatic powder coating in various RAL colours to match your HPL door panel. There is also a special divided frame profile for plasterboards, which is easily and fast installed and can be fitted after or at the same time the plasterboard walls are going on.
TIMBER FRAME: (IDEAL FOR RESIDENTIAL USE)
The timber door frame is made from Marandi wood, it is a kind of hardwood that is durable and resistant to water and provides a charming appearance with high efficiency and is easy to handle and work with. It has a thickness of 45mm with a full perimeter rubber seal and architraves made of plywood. The frames are delivered in a 2 pack finish in various RAL colours to compliment your HPL door panel and optional PVC edge banding, or Marandi edge banding painted or stained in a colour to match. Otlav 3D Concealed Hinges are included and a Magnetic/Silent or Silent ABS Lock, are both standard for the HPL door range.
OPTIONAL COMMERCIAL HARDWARE:
Commercial handle with fixing plate and impact resistant flush finish inox kick plates with a thickness of 1 mm.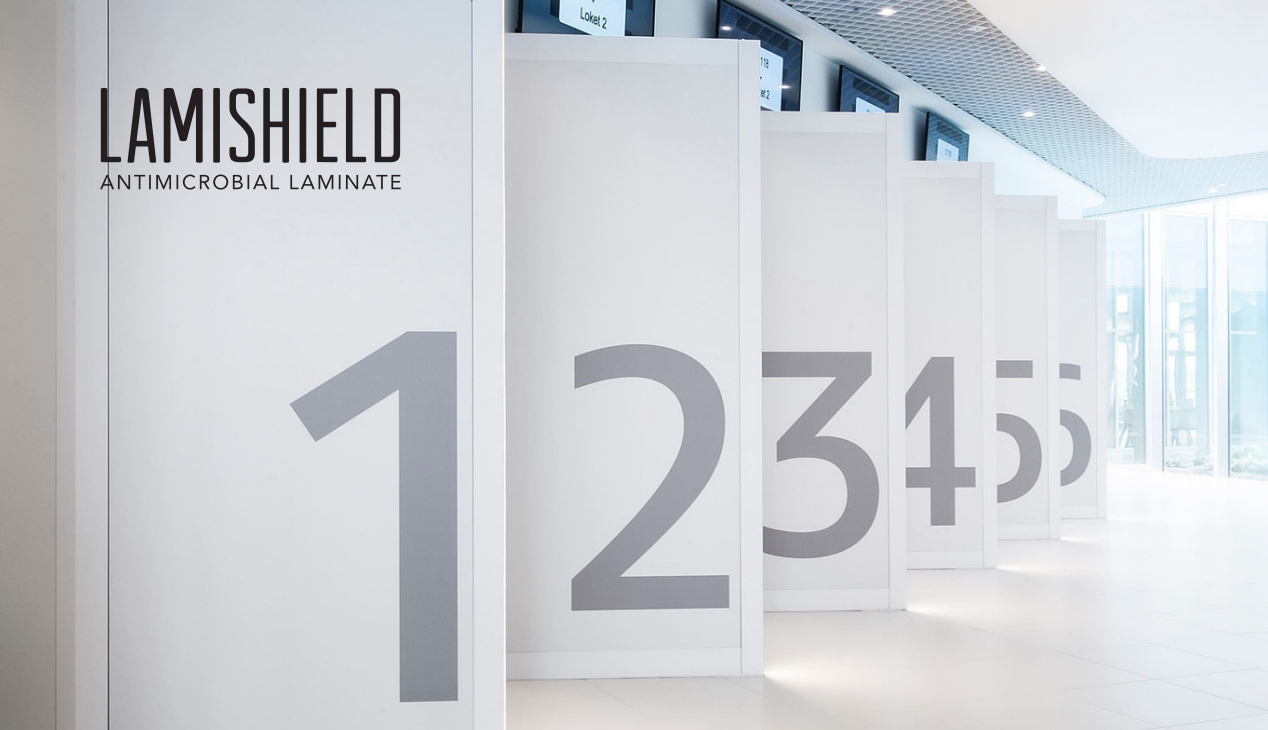 ANTIBACTERIAL LAMINATE:
Our main focus at Coverdoors is health and safety and with this in mind we can also manufacture the ANTIBACTERIAL LAMINATE door range. Lamishield is the antibacterial HPL produced by ABET LAMINATI and thanks to its antibacterial protection, fully incorporated into the decorative layer, Lamishield in conjunction with good hygiene and cleaning practices, gives the best defence for reducing the risks of cross contamination. The Lamishield anti-bacterial laminate range is ideal for:
Hospitals
Medical Centres
Laboratories
Swimming Centres
Gyms
Public Toilets
Nursing Homes and
Commercial Kitchens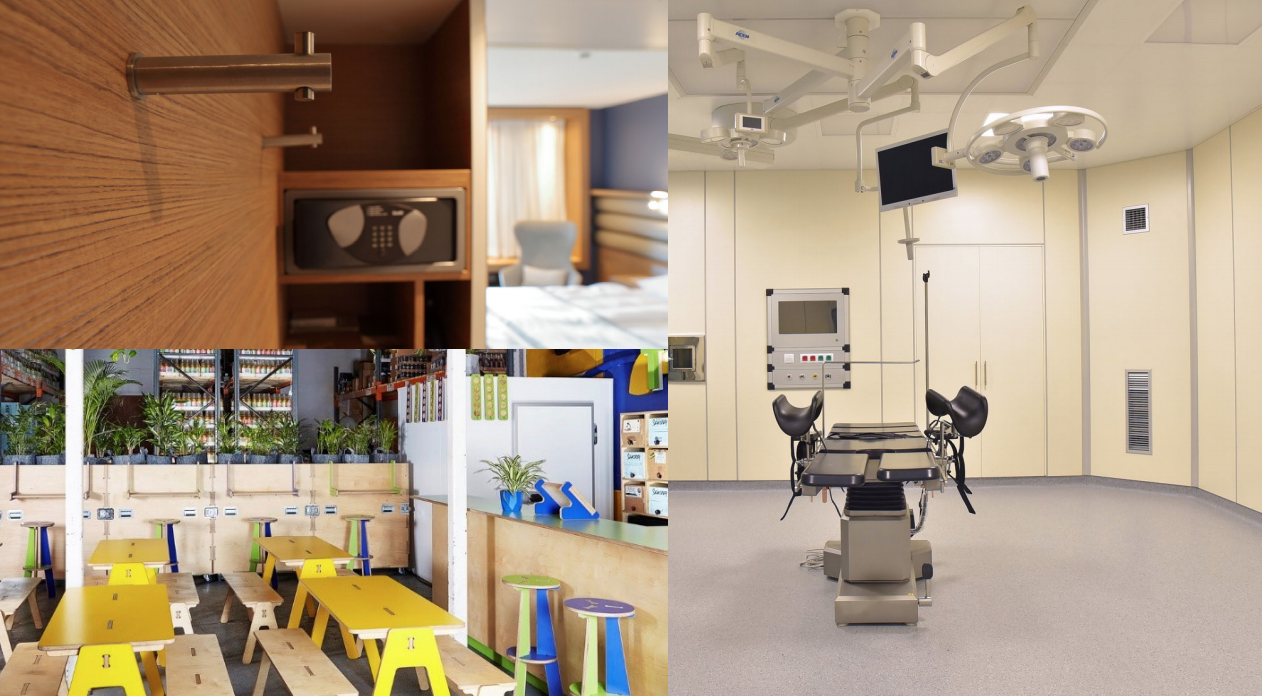 SPECIFICATIONS OF FEATURED DOOR:
Design – HPL-477
Frame – Galvanised metal
Core – Tubular chipboard, solid chipboard, rockwool and 3 layer particle chipboard
Panel – E1 2 x 3.0mm HDF (covered on either side)
Finish – HPL, environmentally friendly and non-combustible
Colours – 27 standard colours + wood, metallic, fabric and texture finishes
Leaf thickness – 41, 44, 45, 46mm (also available custom made sizes)
Colours are indicative and may vary in their physical form.