Description
Sound resistance for doors refers to the ability that a closed door has to attenuate incoming noise within a space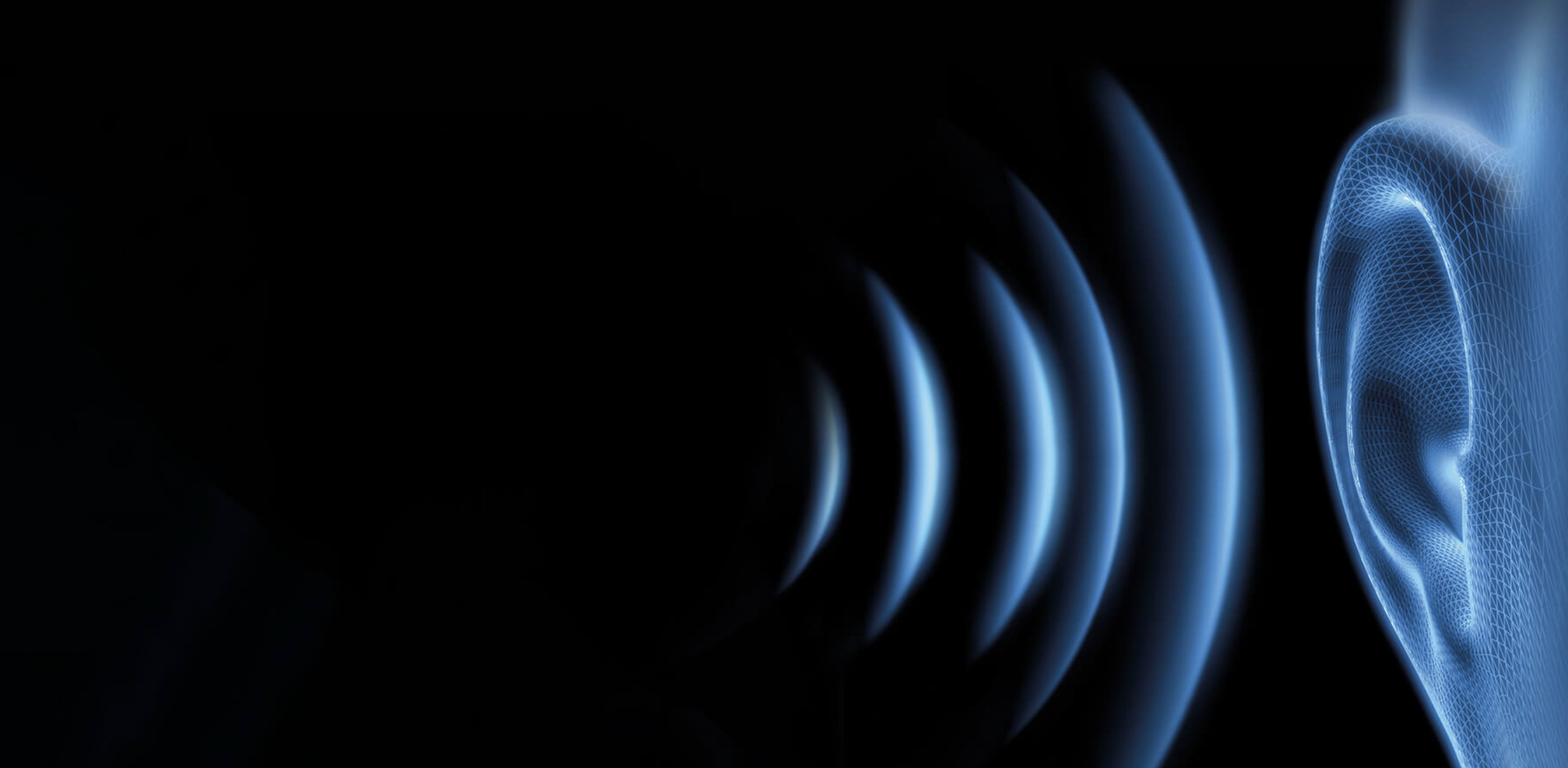 KEY ISSUES:
Doors are a weak link in terms of sound and can reduce the acoustical performance of the wall. The use of acoustic doors can improve the sound isolation between spaces in a residence or even stop the noises originating from the external environment from making its way in, whilst providing added thermal control.
NOISE AND ATTENUATION:
When selecting a door for noise attenuation, you should take into account the sounds that emerge between the spaces in a residence. For effective noise attenuation the door has to be properly manufactured and insulated. In general the sound producing qualities depend on the composition of the door and the sealing of the surrounding areas, where the sound can penetrate.
ACOUSTIC STRIP:
Our door systems, feature a unique acoustic strip – engineered between the door and the frame which protects the door from damage during closing and cushions it to reduce wear and tear of the door. This strip also adds to the sound dampening properties of the door.
ACOUSTIC PLUS:
Is an automatic drop down seal and a standard inclusion for the Acoustic range. It is engineered into the door, providing you with the best sound management a door can give. (The seal drops down automatically when a door closes, to form a secure seal and when the door is opened it is released back inside the door).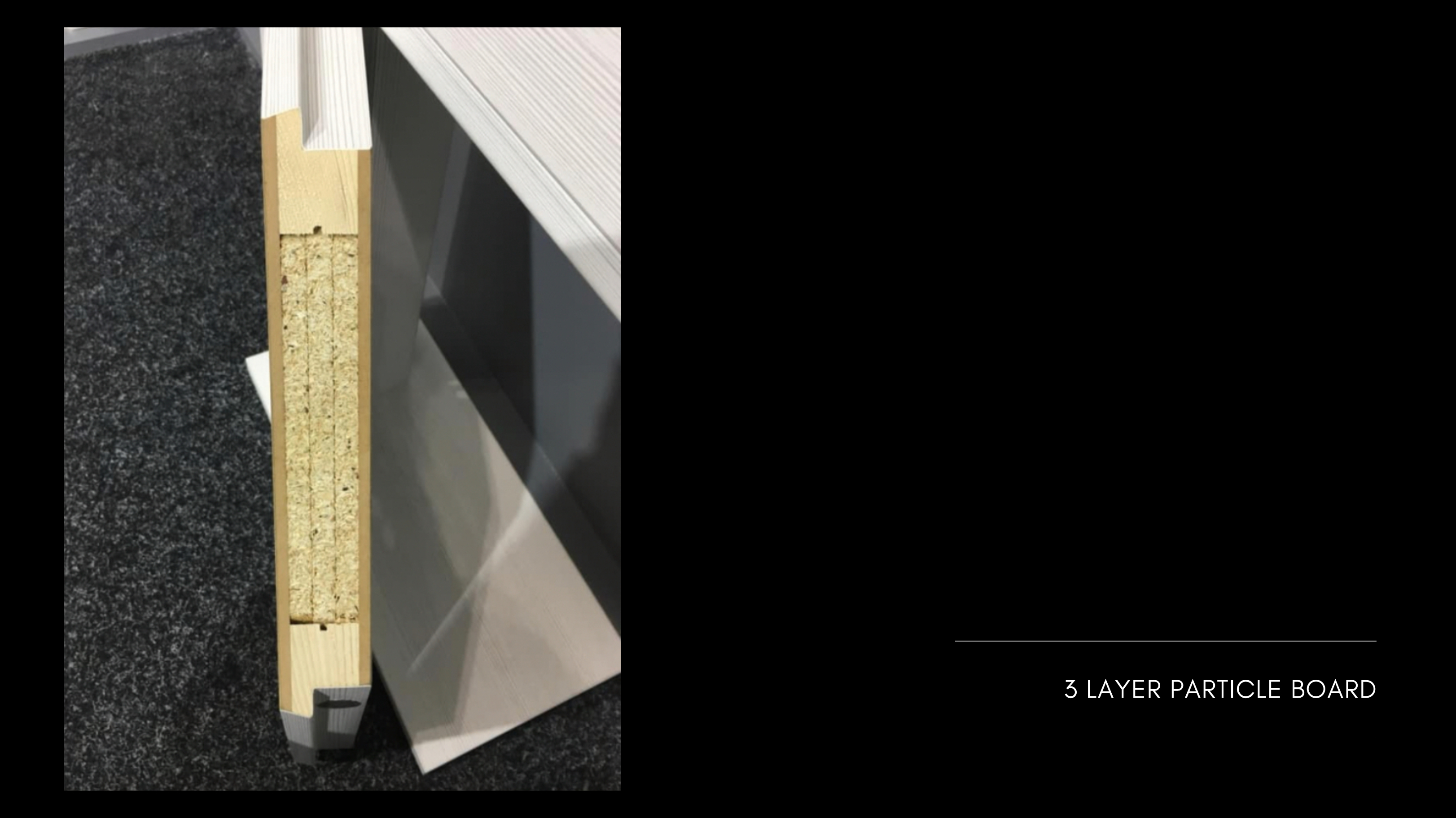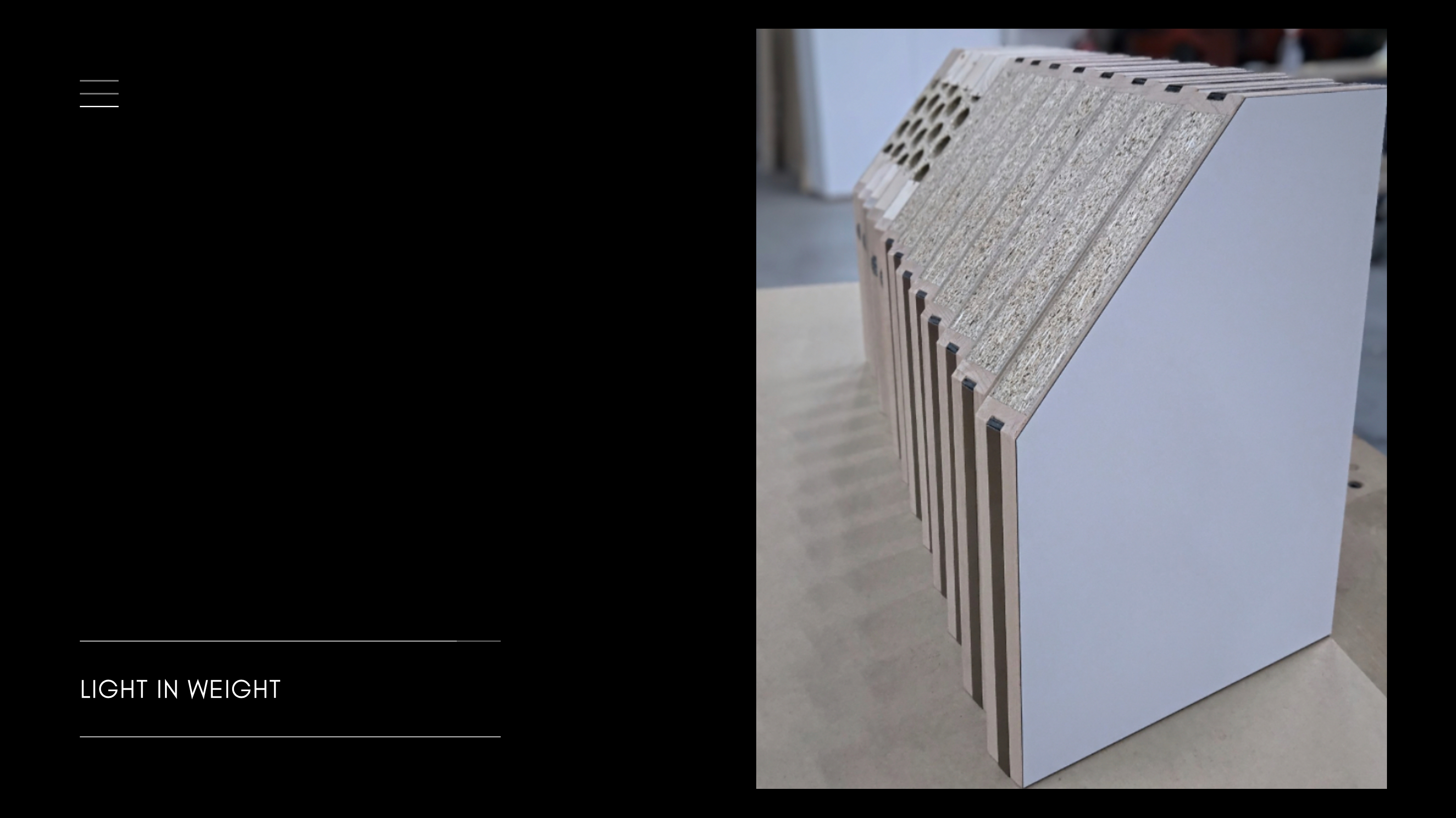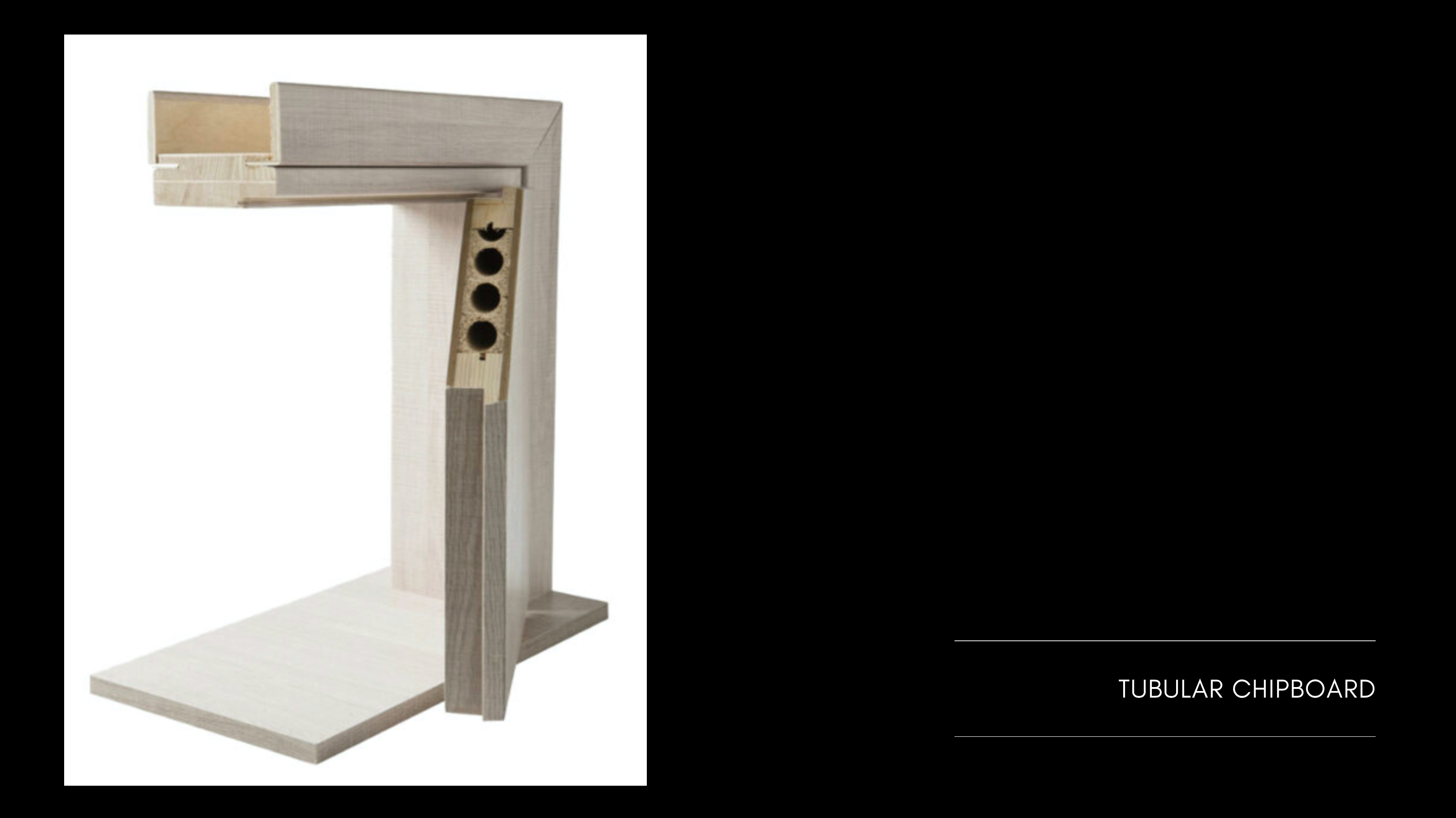 SOUND ATTENUATION LEVELS:
Coverdoors manufactures Acoustic doors, engaging technologically advanced techniques, single or double leaf with the following sound attenuation levels:
28dB – 33mm tubular chipboard/particle board, light in weight, anti-impact, provides insulation, energy saving and stable in dimension.
USES: General home
30dB – High density rockwool insulation, 50kg/m2 and thermal insulation – total thickness 44mm
USES: Children's nurseries/General home
32, 34, 36, 39dB – A unique 3-layer particle board fire rated door blank for 30, 60, 90 and 120min, from the certification body IFC, engineered specifically for heavy duty use that also offers excellent performance levels of security, longevity and sound attenuation.
USES: General offices/Schools/Home offices/Hotels/Classrooms/Recording studios/Small music rooms
38dB – Solid 3-layer particle chipboard 3 x 11 VL
USES: Hospitals/Small music rooms/Recording studios/Theatre rooms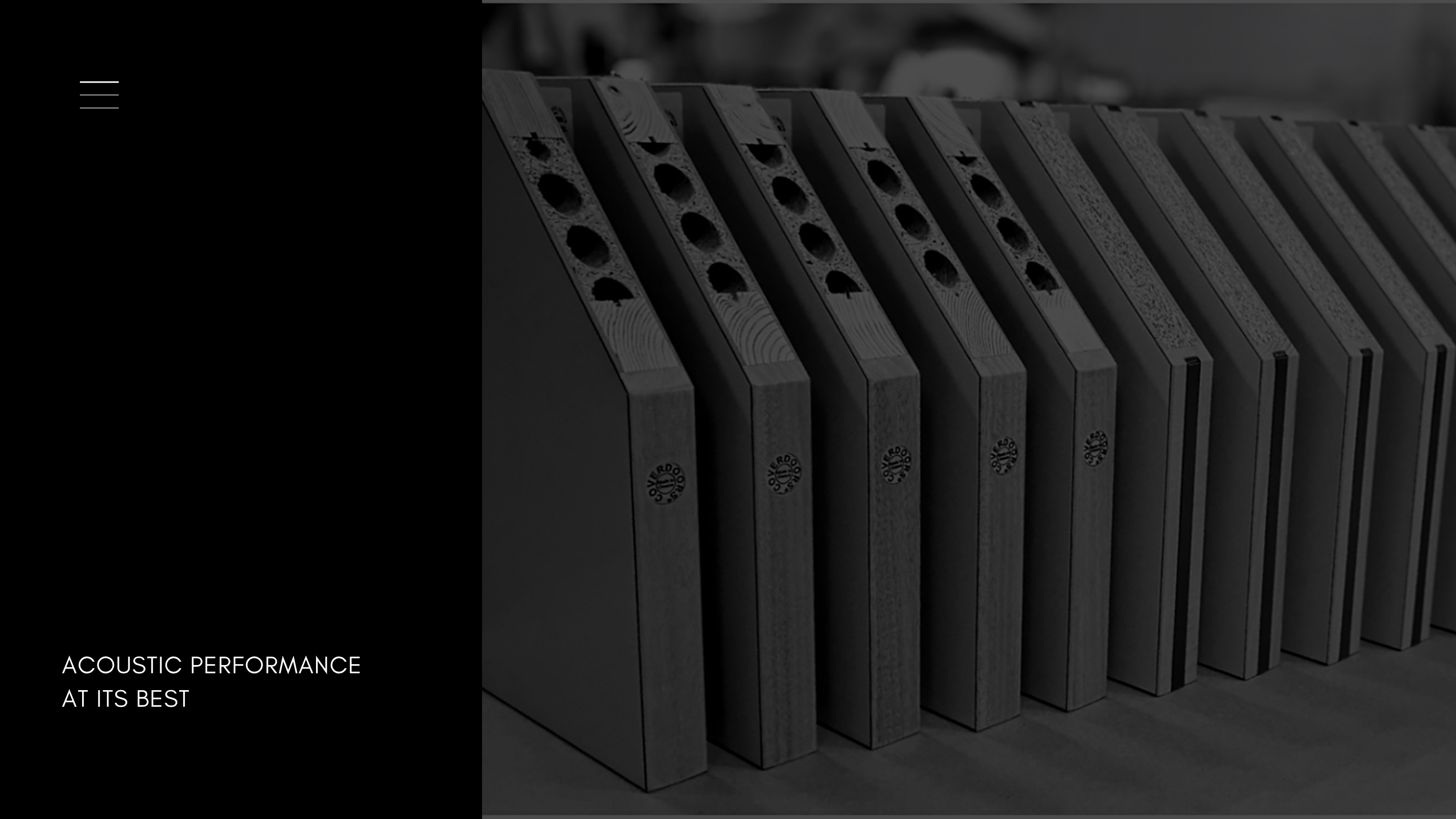 ---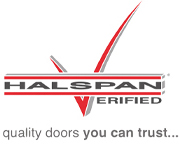 42dB – Special sound insulation core
Door leaf – Stiles and rails made of hardwood and covered on both sides with 2 x 3.2 mm HDF
Door core – Consists of tubular chipboard 35mm and solid chipboard 2 x 11mm
Door frame – Made of hardwood, double rebated with 2 perimeter rubber seals
Leaf thickness – 70mm
USES: Large music rooms/Conference rooms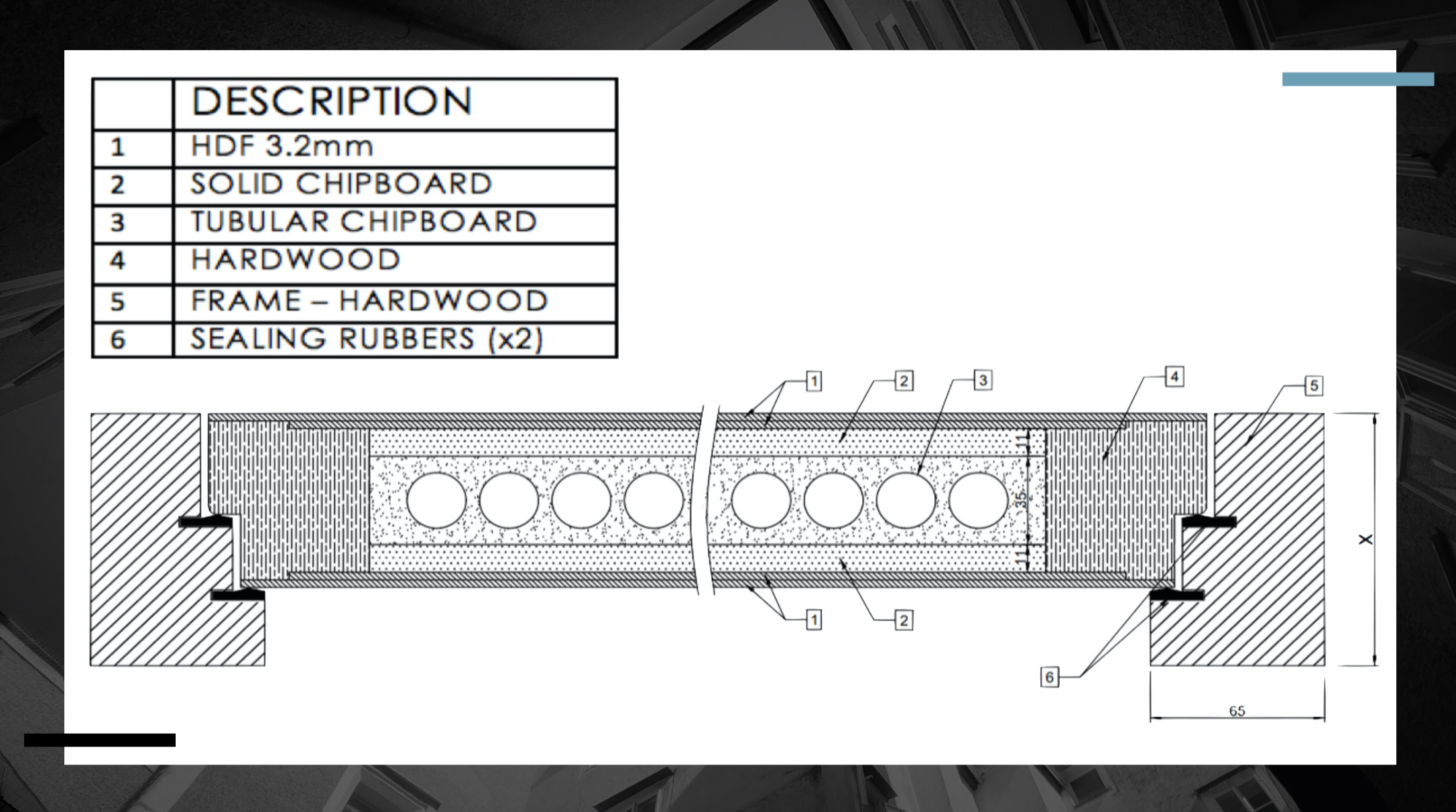 ---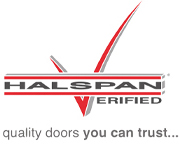 44dB – Special sound insulation core
Door leaf – Stiles and rails made of hardwood and covered on both sides with 2 x 3.2 mm HDF
Door core – Consists of tubular chipboard 35mm and solid chipboard 2 x 11mm and cork 2 x 3mm
Door frame – Made of hardwood, double rebated with 2 perimeter rubber seals
Leaf thickness – 74mm
USES: Recording studios/Concert Halls