Description
PIGIO is the innovative handle system to open doors easily even with your hands full. Just push or pull the handle with your elbow, arm or finger – no hands required. An instinctive gesture, facilitated by the ergonomic shape of the handle, its vertical orientation guiding the hand into the correct position. Conceived with rigorous technology and design, PIGIO is attractive, ergonomic and secure. You can choose between three different shapes of handles in a wide range of colours and materials in harmony with today's trends. The accessories available make PIGIO versatile to use, perfect for both private and community areas, easy to fit and an excellent solution when replacing old knobs.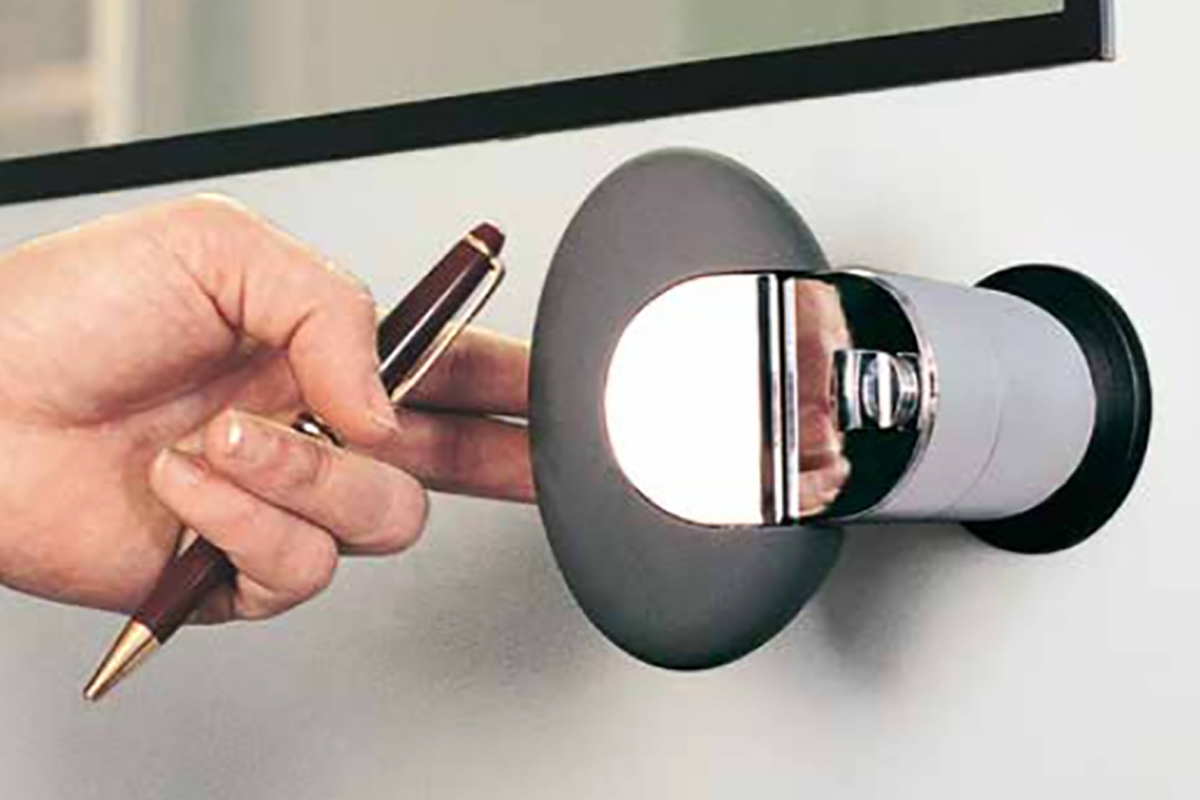 FINISHES:
Body – Light grey, dark grey and chrome.
Handles – White, light grey, dark grey, rubber finish black, lobster red, light blue, pearl white, blue, rubber finish blue, rubber finish red, acid green and green.