Description
The latest edition to the range of Meroni knobs is the Combina. Created together with the Poli Design-Politecnico of Milan, Combina is a truly innovative door knob. The button which was initially installed on the Nova model has now been moulded into an upper cap. Just hold the knob and press gently; the door will open easily thanks to the intuitive and ergonomic shape of this design.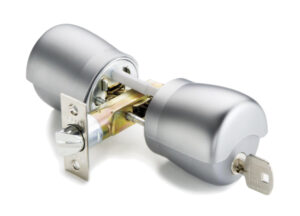 OPTIONAL:
Customized logos and brands can be elegantly applied on the cap via laser or pad printing.
FINISHES:
Upper cap colours – Polished gold, matt chrome, polished chrome, white, light grey, dark grey, black, yellow, blue, metal reddish purple, pearl green, green, red lobster, acid green, light blue, blue, red, dark green, maple texture, brier texture, wenge texture, carbon fibre texture.
Body – White, silver, black, matt nickel, polished chrome, matt chrome, polished gold, PVD black and grey.