Description
Coverdoors provides you with a complete set, including door, frame, architraves (factory finished in a High Pressure Laminate), heavy duty hinges, 16 locking points and a full perimeter rubber seal. You can choose between the oval or straight architrave/frame and from various surface designs and finishes. Please visit the technical specifications on the home page and download our catalogue for further information. The automatic drop down seal as pictured is a standard feature that is engineered into the door.
The vast majority of thieves enter your home through the doors and windows, so this is where you should tighten your security. The rise in recorded instances of unlawful entry into Australian homes has thus led to a rise in the market for the Armoured door over the past decade. Aesthetics and functionality are two main factors we all prefer to have when choosing a front or external door for point of entry. There is no doubt that styling is important but it also has to be in accordance with the environment in which it exists. The style when combined with great functionality as well as a high level of security would provide a great sense of satisfaction that you have made the right choice of door.
The Armoured door "Guard 16" also has a certification rating level of RC3 with a burglar resistance time of 5 minutes. (The contact time defined per class is the length of time during which the tools are in contact with the door and the time a product can withstand the burglary).
OPTIONAL FEATURE:
With an ARGOS detection alarm installed inside the door, security doors will not only resist, but react to attempted attacks emitting a loud alarm that immediately puts potential intruders to flight, preventing them from entering the house.
The MEG HPL construction product is specifically designed for outdoor applications of facades (typically rain screens), balconies, sun screens, street furniture and outdoor signage. With this in mind Coverdoors decided to offer the HPL finish to its Armoured door range because of its weather-resistant thermosetting resins, robust, compact and long-lasting properties, making this suitable for any residential building, no matter what the weather conditions present and making this an excellent alternative to traditional materials.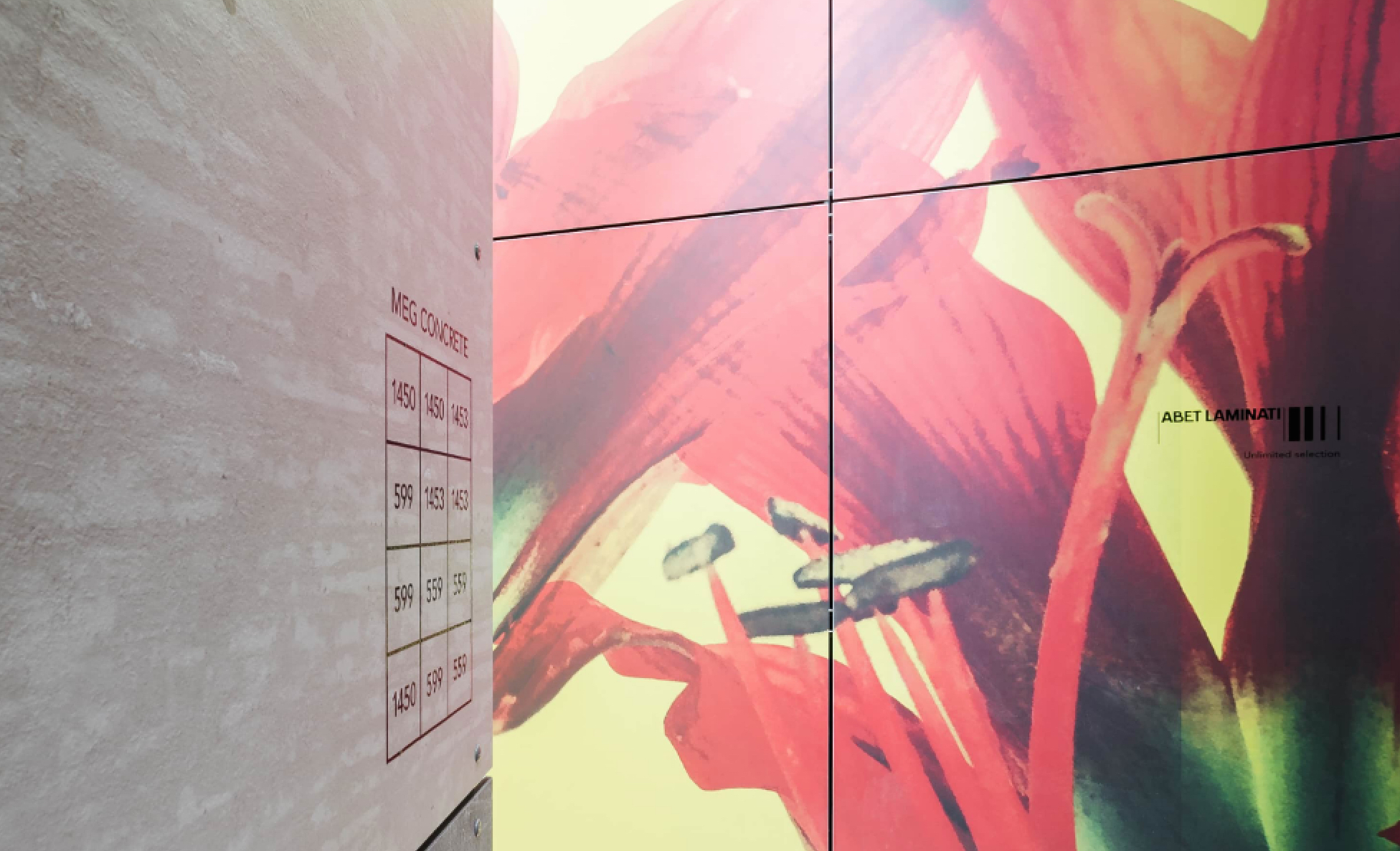 SPECIFICATIONS OF FEATURED DOOR:
Design – HPL-599
Frame – Galvanized steel frame 60 x 70mm in RAL 9005 matt black anti-scratch
Architraves – Internal side HDF 60 x 17mm, external side marine plywood 100 x 17mm finished in a 3 layer Italian 2 pack polyurethane coating (satin, gloss, matt) in the RAL colour of your choice
Core – Galvanized double steel core structure reinforced with an internal iron profile grid and insulated with rockwool
Panel – E1 1 x 6-7.0mm HDF internal side, 1 x 7.0mm marine plywood external side
Finish – HPL and 2 pack polyurethane
Colour – 599 Rezina
Leaf thickness – 70-120mm (depending on the design)
Colours are indicative and may vary in their physical form.